The Atari Jaguar gallery
This is the 'CatBox' for the Atari Jaguar: the 'CatBox' converts all proprietary Jaguar audio / video outputs into generic connections like 'S-VHS', 'RGB', 'JagLink', etc. without using the appropriate Jaguar connection cables which cannot be connected simultaneously.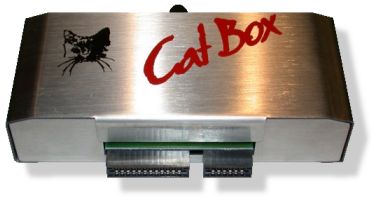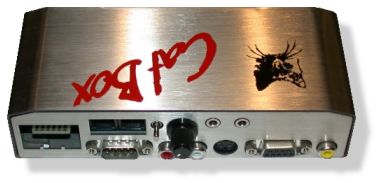 This is a picture of the planned Jaguar VR-helmet. A VR-compatible version of 'Missile Command' existed and was shown on some exhibitions. The VR system was developed by 'Virtuality, Inc.' but never hit the market.