Atari Jaguar - cartridge tech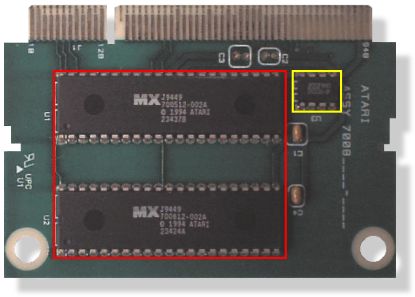 The picture shows the front side of a Jaguar 64 cartridge-PCB (shown here: PCB of 'Kasumi Ninja').
The two chips on the left (red rectangle) hold the game program, the small chip on the top-right (yellow rectangle) is the EEPROM (National Semiconductor NM93C14-compatible) which stores the game data like high-scores, volume-settings, etc. It may be re-written about 100,000 times. After that, no more data will be stored and the default values will be used. A defective EEPROM will not affect the functionality of the game.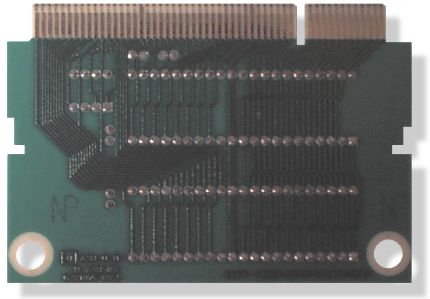 This picture shows the back side of a Jaguar 64 cartridge-PCB.