Atari 'Stunt Cycle' (SC-450)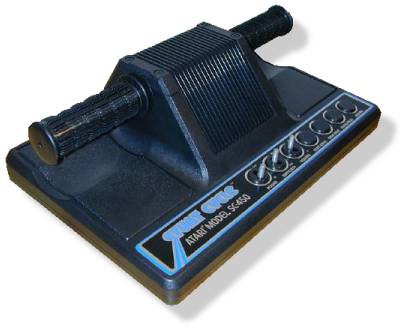 (Codename: 'Stunt Debbie')
Originally, 'Stunt Cycle' was an Atari coin-op machine. Atari decided to develop a stand-alone console for home use.
'Stunt Cycle' tried to give the player a first-person-feeling of riding on a real motorcycle, though the on-screen display wasn't 3-D or even first-person at all.
As the player you could jump over cars and buses on the screen - like 'Evil Knievel'.
Even some prototype-cartridges for the Atari '2600' are known to exist.